Welcome Table Inc. (CDF Freedom Schools and Neighbor 2 Neighbor)
Welcome Table Inc. reaches out from St. James' Episcopal Church to help our neighbors in east Austin find ways to improve their health and enrich their lives. Among our programs is CDF Freedom Schools Austin, a summer enrichment program that uses a research-based and multicultural curriculum that helps children and young adults to excel and believe in their ability to make a difference in themselves and in their families and their communities. College students and recent graduates are trained as servant leader interns to deliver the Integrated Reading Curriculum.

The mission of N2N is to identify and bring needed resources to our neighbors that will improve their health and quality of life. These goals are accomplished through the provision of a variety of basic needs and services:
​N2N maintains a food pantry that provides a bag of groceries to 60 neighbors twice a month.
20 HEB cards are distributed via a lottery system twice a month​.
10 Capital Metro 7-day bus passes are distributed once a month.
Adult and children diapers are distributed free of charge in partnership with the Austin Diaper Bank
On-site health screenings for diabetes, high blood pressure, and hearing loss;
educational talks on health topics;
medical referrals;
and referrals to other social service community partners.

Show All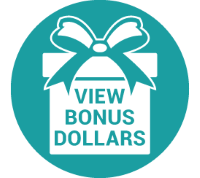 Fundraiser Pages