VSA Texas
VSA Texas challenges perceptions of how people contribute by creating an arts-inspired, inclusive community of individuals with diverse abilities.

VSA Texas is an expert resource on inclusive arts. We create and maintain an accessible and open community where everyone can participate. Our goal is to provide support and training to the public, enhance personal growth, and offer access to the creative work of people with disabilities of all ages.
Show All
For many years, VSA Texas has worked with individuals with disabilities to give voice to a whole range of stories, memories, attitudes, and experiences not usually shared with the general public.

The Distinguished Artist Veterans program has expanded to offer writing classes to veterans in Austin and surrounding counties. Two books of writing have been published and a new workshop that combines writing and painting was launched in 2017.

It's My Story is a project of New Media Arts. Participants work with professional artists in classroom settings, where they explore a variety of digital storytelling tools. Through workshops and activities focused on narrative storytelling and presentation techniques, participants also receive mentoring and coaching from the VSA Texas staff, their peers, and other industry professionals to pursue their artistic goals.

It is our goal that participants in all of the programs will gain increased self-esteem and confidence, thereby becoming more effective advocates for change through their artistry.
Impact Statement
Participation in Austin's vibrant artistic life is important to people with disabilities, who report they are generally less likely to socialize than their non-disabled peers; with only 31% saying they are very satisfied with life compared to 61% of non-disabled persons. Lack of employment creates the widest gap in participation with only 35% of people with disabilities employed full or part-time, though two out of three say they want to work. Our ArtWorks: Creative Industries and the Distinguished Artist Veteran programs address the employment barrier through career-oriented training. ArtWorks members relate that, in addition to valuable arts skills and business management assistance, one of the greatest benefits of the program is the social networking that fosters mutual support through long-term professional relationships that help them to overcome physical isolation, stay motivated and find viable outlets for their work.

Our special education programs were developed from research in the cognitive and neurological sciences confirming the many ways in which arts participation fosters intellectual and emotional growth. In fact, students with high levels of arts participation outperform "arts-poor" students by virtually every measure (Dr. James Catterall, UCLA Graduate School of Education). And, the impact of the arts is particularly important for students with disabilities or special learning needs. Early intervention can be the difference between failure and success in school for children with disabilities, reducing the amount of specialized services they may require later in their lives.

All project activities are accessible to all audiences without ethnic or economic discrimination and participation reflects Austin's and the State's demographic diversity. All programs serve a diverse population of both general and special education students with a full range of physical, cognitive and learning disabilities.
Needs Statement
$25 buys arts supplies for children attending one of our arts festivals like Art in the Park or White Cane Day.

$50 pays for provides professional development training for a teacher in the Creative Learning Initiative

$100 pays for an audio description receiver to assist patrons who are blind at theater and other events.

$350 sponsors a young person with a disability to participate in a New Media Arts course.

$500 supports a Distinguished Artist Veteran Writing Workshop

$1000 supports a 10-week teaching artist residency in a special education classroom.

$5000 underwrites a guest choreographer for our Body Shift Mixed Ability Intensive.
Thank you so much for offering this great art class free-of-cost to veterans! I look forward to more classes. Like the mix of male female vets too. --Participant Veterans Writing group

"Each person - telling their story - makes a lasting positive impression on the audience and for me - it helps me to remember who everyone is - and the message will carry on in my daily encounters of life."--Audience Member Opening Minds, Opening Doors.

"I learned so much about how to teach and interact with people of mixed-abilities. I learned how to make the classes challenging and informative to all people while excluding no one." Teacher, Body Shift

"All she talks about is this class! She is so thrilled and excited, every day. What you do is wonderful and we can not thank you enough!"-Family Member, New Media Arts class, Crockett High School

"The program was just wonderful. Terry loved every minute of it. It sparked creativity in him and brought it to the surface again, which transferred to more creativity at home. Plus he developed a friendship. That is huge! That friendship in itself is a piece that has been missing in his life." - Family Member, New Media Arts summer camp

"This workshop has been AWESOME. We as a whole group of teachers and as small groups from different schools have had a BLAST! I love to laugh and have fun and I did. I also like to move at workshops. Thank you for allowing individual times and group times for the lessons and activities...It was so nice to see all the variety. I have enjoyed this workshop so much and would recommend this workshop to my co-workers that didn't get to attend. - Teacher training participant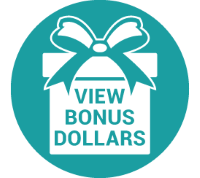 Fundraiser Pages