Annunciation Maternity Home
To provide women and teens in crisis pregnancies, and their children, with housing, educational opportunities, and access to health services to empower them in their journey towards independence.
Show All
Impact Statement
Annunciation Maternity Home is the only nationally accredited, long-term facility in Texas licensed to provide housing and support services for young women who are experiencing a crisis pregnancy, and their children. Our best-practice, two-generation program is designed to support both mom and baby as a family unit. We first lay a foundation of stability and safety by offering housing, basic needs, and access to medical care, then empower each mother by offering on-site high school education or off-site higher education, parenting instruction, quality childcare, life skills classes, job assistance, mental health services, and case management. All of the services at Annunciation are offered at no cost to the client. In 2017, Annunciation helped 85 mothers and babies with over 8,500 free shelter nights, 1,801 hours of life skills classes, and 2,050 days of childcare. We helped 32 mothers enroll in educational opportunities, helped 21 find employment, and saw the healthy birth of 13 babies! Since inception in 2001, Annunciation has helped over 1,000 mothers and children.
Needs Statement
Serving young, single-mother families who are out-of-school, out-of-work is of vital importance to our community and our society. When these mothers are out of the education system, lack early work experience, and cannot find employment, the likelihood is poor that they will have the means to support themselves and the needs of their children, which in turn increases the likelihood of intergenerational poverty. According to the National Human Services Assembly, two-generation program models, such as Annunciation Maternity Home, that serve the developing needs of both mother and baby are a leading strategy for creating the conditions that allow young families to move out of poverty.

In 2017, Annunciation received over 437 requests for help from young mothers in our community. With a residential capacity of 29, Annunciation works hard to help every mother and baby through our comprehensive program designed to meet basic needs, achieve client well-being, promote economic mobility, nurture each child, and make an impact on our community. Your donations through Amplify Austin will allow us to continue our nationally accredited, best-practices program designed to help each family achieve long-term independence.
Karla's Success Story:

"In the spring of 2016, I lived in a rented room with my boyfriend in Cedar Park, Texas. At twenty-three years of age, I hadn't completed high school, wasn't pursuing any other education, and I was unemployed. I became pregnant, and six months into my pregnancy, the house where I was living was placed on the market to be sold. When the realtor came to assess the house and property, he saw that my situation would leave me with nowhere to go. He took me under his wing and offered to help me find resources. When we arrived at the AMH campus, I knew that I needed the resources and support that they could provide.

"Enrolling in the program at AMH gave me the gift of time ~ the time I needed to identify goals for my future and develop a plan to accomplish them, without worrying about where I would live, where my next meal would come from, or who would take care of my baby while I worked. After my daughter, Evy, was born in July of 2016, I was able to graduate from high school and gain some professional experience. I'm on a path to becoming independent and self-sufficient.

"I graduated from the UT Charter School housed on the AMH campus and received a diploma in August of 2017. I'm now living in the independent living facility at AMH while I pursue certification as a professional medical assistant.

"Most importantly, my daughter Evy and I have learned that we matter to others, that our lives are important, and that there is hope for our future. The support I've received from the AMH family has helped me overcome my challenges. AMH has helped me build the confidence and resilience I need to be the best version of myself!"
AMH provides a range of ongoing volunteer opportunities! Please contact us to learn more about how you can serve our mission. Our volunteer coordinator, Donna, may be reached at developassist@thematernityhome.org.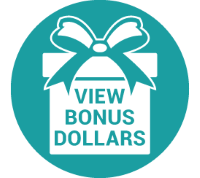 Fundraiser Pages