Texas Folklife
Texas Folklife promotes, presents and documents the state's rich cultural legacy through a vibrant mix of exhibitions, performances, community residencies, apprenticeships, and educational programs around the state. Texas Folklife is committed to preserving the diverse living heritage of Texans, while exploring the vital role of tradition in contemporary society.
Show All
Texas Folklife is designated by the National Endowment for the Arts as the Folk & Traditional Arts organization for the state of Texas. Founded in 1984, the organization offers opportunities to communities across Texas to appreciate, learn about, and participate in the state's vibrant folk art and cultural traditions. As Texas Folklife continues its mission to promote, preserve and present Texas traditional arts and culture, the financial support of individuals like you matters more than ever.

Amplify Austin has become one of the pillars of fundraising for Texas Folklife over the years, and thanks in part to this campaign, individual donations have gone up by over 50% in the past two years. Help us meet our fundraising goal of raising $3,000 during Amplify Austin 2018, and ensure the continuation of Texas Folklife's mission.

Part of what your donation will make possible:

- The celebration of the 12th Anniversary of the Big Squeeze, Texas Folklife's statewide youth accordion contest, at the Bob Bullock Texas History Museum in Austin in April 2018.

- The 29th annual Accordion Kings and Queens concert at Houston's Miller Outdoor Theater in June 2018. This concert features the best in Texas accordion music genres, including conjunto, polka, country western, zydeco, Cajun, and more.

- Our recently revived Apprenticeship Program, which helps nurture Texas traditional arts by matching a master folk artist with an apprentice in the community. The Apprenticeship program helps to facilitate the continuation of Texas traditions and cultural practices such as musical instrument-making, material folk arts, and music and dance traditions.

- The continuation of Stories from Deep in the Heart, an award-winning folklore and education program in partnership with the Austin Independent School District and KUT 90.5FM, that enables Austin-area middle and high school students and teachers to create broadcast-quality radio stories about local family or community traditions.

-The continuation of Texas Folklife's Archival Preservation Project, which seeks to catalog, digitize and ultimately disseminate the organization's 30+ years of archival fieldwork audio recordings, images, videos, and fieldwork notes.

- The implementation of year-round folk art Gallery Exhibits and a House Concert Series our Texas Folklife Gallery.

- The opportunity for Texas Folklife to continue operating as a fiscal sponsor, which facilitates funding for Austin-area independent artists, traditional music festivals and documentary filmmakers.

About Texas Folklife:
Texas Folklife is a statewide non-profit organization dedicated to preserving and presenting the diverse cultures and living heritage of the Lone Star State. Since 1984, Texas Folklife has honored the cultural traditions passed down within communities across Texas and explored their importance in contemporary society. Texas Folklife has been called "one of the state's true cultural treasures" by the Austin American-Statesman for the accessible, joyful arts experiences we provide.
Impact Statement
Texas Folklife work focuses on creating a sustainable ecosystem for the folk and traditional arts to thrive across diverse cultures and communities throughout the state. Our organization seeks to provide diverse artists, other cultural organizations, researchers, and the general public with the organizational tools and platforms to engage in and sustain the folk and traditional arts through public programs, exhibits, research and documentation, and educational opportunities.
Needs Statement
Contributions to Texas Folklife help pay for program costs that are not covered by grants or that need to be matched with cash contributions.

$25 covers a recording supply pack for a Stories from Deep in the Heart youth radio student participant (batteries, memory card and headphones).
$50 covers meals for Accordion Kings & Queens performing artists
$100 covers a travel stipend to Austin for a Big Squeeze showcase artist
$200 covers a zoom audio recorder for a Stories from Deep in the Heart student participant
$500 covers supplies and professional archivist compensation for the Archive Preservation Project
$1,500 covers some artist fees for a long-term Apprenticeship in the Folk and Traditional Arts
Texas Folklife has been called "one of the state's true cultural treasures" by the Austin American-Statesman for the accessible, joyful arts experiences we provide.

Stories from Deep in the Heart youth radio program:
"I really, really, really loved being and feeling independent through the whole project. It was so nice not having any hand-holding and having it be just me and my group."
-Caroline L, Middle School Participant

"My husband and I were so impressed with all of the stories and the amount of collaboration and creativity that went into each one. The Texas Folklife group is top notch... thank you so much for teaching this class! Communication is a life skill... and you've done an amazing job with the students!"
- Parent of youth participant

"[I enjoyed] being creative and making a story because I felt good making my voice heard in a project."
-Ana W, Middle School Participant

Stories Summer Institute:
"The best workshop I have ever attended - an excellent insight into the world of radio and journalism."
-Dana C, Teacher

From Our Facebook Page:
"Great Organization. Important work. Culture rules."
-Piper L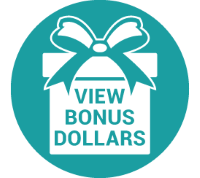 Fundraiser Pages