They Live Here
They Give Here
From:Chris Taylor's aunt
To:Austin Blades Sled Hockey Corp.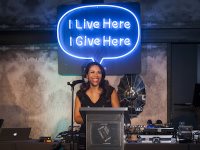 Be A Hero and Bring A Friend
When we think of a superhero, what comes to mind? A mask, a cape, a superhuman power…someone coming in to save the day for fellow mankind. Aside from the mask and cape (but we can get you one if you want), you have all the power you need to be a hero to the citizens of this great region… and there is one day a year when we make it easy. That is Amplify Austin Day. Why Amplify Austin Day? Well let me count the $35M ways. For the past five years, our community has rallied around a single day to focus on the incredible needs and opportunities of this city and the organizations making change happen.

So what exactly does this Day do? Here is a fraction of what was accomplished in a mere 24hours last March. We collectively made a whole lot of small donations online that added up to the tune of $9.8M. That's a big number, so let me break it down for you. It means: 465 pets were saved, 235 new trees were planted along the hike and bike trail, 1.1M free meals were donated to feed local families in need, 5,000 backpacks full of nutritious food were given to kids to avoid weekend hunger, and 3,800+ swimming lessons were made possible for local children, and a whole lot more. Get the picture? You and me did this. Not Batman, Superwoman or Ironman…WE did that in ONE day.

Read More
AmplifyATX.org Giving eCards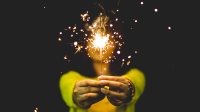 Give The Gift of Giving Back Locally
An AmplifyATX.org Giving eCard is a thoughtful gift that allows you to share the joy of giving back. Purchase a Giving eCard for a friend, family member or colleague for any occasion, and they'll receive a virtual card to support any nonprofit featured on AmplifyATX.org 365 days a year!
Give. Love. Local. #AmplifyATX
Amped About Our Sponsors - See Who Helps!