Pump Project Art Complex
Pump Project Art Complex is a 501(c)3 non-profit, East Austin art space that provides affordable working studios and gallery facilities to emerging and established artists. At Pump Project artists come together to work, experiment and exhibit, actively enriching the community through new ideas, innovative projects and the creative spirit.

Our current home is a bright yellow 1950s warehouse at 7th Street and Shady Lane. The 1,000 square-foot gallery is surrounded by 35 private and shared artist's studios accommodating over 40+ artists and craftspeople. Beginning in 2005 as Shady Tree Studios with a few artists, an old, empty building and a substantial amount of initiative Pump Project has been an example of Austin's entrepreneurial and creative spirit and continues to grow as an organization.
Show All
Our lease will not be extended and we are hoping to buy our building or we will need to relocate. For over a decade, Pump Project Art Complex has been proud to call the bright yellow warehouse on Shady Lane home. This big, old building has been our place for community and creativity for 13 years.

Over the next few months, we will be raising money to either purchase our current building or relocate to a new home - we are asking all those who support the artist community in Austin to donate whatever you can to help Pump Project in this effort.
Impact Statement
Since 2005, we have provided low cost studios to over 250 artists, and hosted nearly 300 art exhibitions. We currently provide studios for over 40 artists and house two gallery spaces. For over a decade we have been a community organization dedicated to showing and supporting art and artists in Austin.
Needs Statement
We are currently in need of funding to either purchase our current building, which was recently put up for sale, or to relocate our studios and gallery. We have made an offer to buy the building which has not been accepted but we believe if we can raise more funding, it may be enough for us to purchase the building.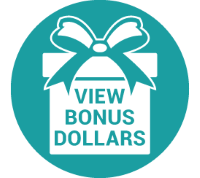 Fundraiser Pages