Point Rider, Inc.
The Point Rider Foundation seeks to change lives by addressing the shortage of good, affordable housing choices for people with intellectual disabilities (ID).


Show All
With your help we can raise funds to begin construction on a new community in 2018! Your donations will help provide housing for some of the 163,146 people on waiting lists in Texas. The Hacienda San Tomás is intended as a wonderful home for ten, but is also conceived of as a template for future communities.

End the waiting for people with disabilities.
Open the door to their new life.
Impact Statement
Judy and Jerry Horton spent 27 years-hard and glorious years-devoted to the building of the ranch of their dreams. That effort has been a blessing to those living on the 410 acres, their families and many others inspired by the ranch.

Now they and an exemplary Board of Directors are determined to build the Hacienda San Tomás in 27 months, as a home for ten and a model for others.
Needs Statement
The most common question of parents with a child with Down syndrome or other intellectual disability is this: "Who cares for our son or daughter after we're gone?" The Hacienda San Tomás in Elgin, Texas can answer this question for ten families.

$3 million capital goal:
. . . $1.7 to build
. . . $1.3 to seed an endowment for long-term operational support

The Hacienda San Tomás will include apartments, each with bedroom, bathroom, living-room and kitchenette. A beautiful piece of property near the historic district of Elgin, Texas, has been purchased for the Hacienda community. Residents will be adults with intellectual disabilities who choose a more independent lifestyle in a small and charming Texas town.

The Plaza San Tomás-the one-acre property-will include the Hacienda, LaSala (community center), a caretaker and a rental cottage, and a two story commercial structure with a coffee shop and bakery below, bed and breakfast rental above.

The budget for the project is $3,000,000, which will include:

Property purchase and building the Hacienda San Tomás with ten apartment units and Lasala community room. [Note: property and the Hacienda alone are about about one-third of the budget, making it a replicable project.]

A two-story cottage -- Below: housing for an on-site caretaker individual or family; Above: dormitory housing for resident volunteers

A rental cottage for families and other visitors to use

A two-story commercial building -- Below: coffee shop, featuring fresh bread and other items from the bakery in the back; Above: a bed and breakfast rental unit (with balcony and view of downtown Elgin)

Contingency and emergency fund

Start-up operations and seed-money for the endowment

Contributions to the Point Rider Foundation will help build and endow the Hacienda and also help promote a Replicable, Adaptable and Affordable Housing option-the RAAH option.
One of the things I love about Jerry and Judy's vision is that by putting Hacienda in Elgin, where it is intended that the residents will interact with the community, there's no sense of taking people out. There's this engagement. And I believe it will be a social services innovation that is profoundly empowering, not only for the residents, but for the community.
Michael Strong
Co-Founder Conscious Capitalism, Inc.

There is another component to delivering livable communities to people with intellectual disabilities, and we think this is it.
Gary Bellomy
Architect/OwnerLand Design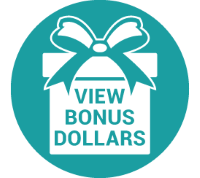 Fundraiser Pages