Austin Metamorphosis Dance Ensemble
Innovating the world of dance with dancers motivated by artistic excellence through masterful instruction, fresh and challenging choreography, and high caliber performance experiences for aspiring and experienced professional dancers.
Show All
Impact Statement
Austin Metamorphosis Dance Ensemble is a professional dance company comprised of dancers throughout the greater Austin area. The company consists of student artists and resident artists. The dancers are challenged to be versatile while also honoring their technical classical ballet foundation. Productions range from renowned classical ballets such as The Nutcracker, Sleeping Beauty, Red Shoes and Swan Lake and also includes original choreography in modern and jazz. Annually, AMDE performs Ballet Under the Stars, a free performance in Austin's Zilker Park. This 20 year family tradition is one celebrated by thousands of patrons. The company was founded with the vision of seeing dancers grow throughout their careers and innovate the world of dance. Through masterful instruction, challenging choreography, and high caliber performance experiences, AMDE is working to change the shape of dance one dancer at a time.
Needs Statement
It is vital to preserve the art of Dance. The carefully preserved tradition of classical dance is slowly deteriorating and there are fewer and fewer qualified people to save it from disappearing. Returning to the process of refining technique and approaching choreography through purposeful contemplation is the challenge for every dancer. Austin Metamorphosis Dance Ensemble is comprised of teachers and choreographers that care about preserving the process of training, and innovating through choreography. AMDE's current needs require additional funding to continue to promote culture to its audiences by educating all about classical ballet in a way that is accessible to all ages, backgrounds, religions, and lifestyles. ADDITIONAL NEEDS: new marley flooring, tutus and costumes, a larger budget to enhance our set and design. We truly appreciate your time and consideration!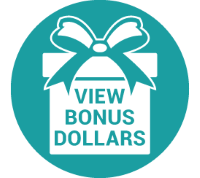 Fundraiser Pages