LTlov
LTlov supports neighbors helping neighbors to overcome limiting circumstances.

LTlov works to address the significant divide in the Lake Travis area between the affluent and the working poor. By bringing greater awareness through charitable events, collection drives, and social media, LTlov provides the opportunity for philanthropy within the greater community. LTlov bridges this gap through programs that support basic needs, education, wellness, and enrichment through active community outreach in the form of scholarships, dental care, learning readiness, grants to local projects/organizations, and collection drives for specific, need-based items, all with the goal of helping families thrive.
Show All
2017 was a busy and meaningful year for LTlov. We celebrated 10 years of operation in October and passed the $1,000,000 mark in services provided to struggling residents in our community. LTlov continues to experience the power of ordinary people coming together to do extraordinary things for those struggling in our midst. We were honored to be the "go to" organization serving the Lake Travis community which resulted in an on-going support relationship Fight Club, a new organization established at the Lake Travis High School for at risk students. Organizationally, we welcomed 3 new officers to positions on the board.
Impact Statement
In 2017, LTlov invested nearly $60,000 dollars into the Lake Travis community and provided $84,000 in goods and services for a total invested impact on our community of $144,000! LTlov has invested nearly $430,000 dollars into the Lake Travis area since 2009, including $75,000 in various scholarships to low income and handicapped children. In addition to financial contributions, in the past year alone, LTlov's donations of tangible goods and services include school supplies provided to all low-income LTISD students, food donations valued at $15,000 and dental care valued at $22,000, bringing our total investment through goods and services to $676,000. LTlov is the serving the low-income families in our community in a variety of ways with the goal of breaking the cycle of poverty through educational opportunities, health care and skills enrichment.
Needs Statement
In order for LTLov to continue to support and grow programs that address poverty, food instability, educational and social deprivation, and families struggling with the challenges of inadequate health insurance and supporting children with disabilities, we must have financial partners who trust LTlov's understanding of our community's needs, our unique position to investigate ways to meet those needs and our ability to provide meaningful solutions. A donation to LTlov is a donation to the Lake Travis community and a commitment to making Lake Travis the best community for everyone. Specifically, we would like to continue to grow our Kids Free Dental Day Follow-up Care program to provide patients with the comprehensive treatment necessary to restore them to full oral health, as well as increase our College Scholarship program to allow qualified past recipients to re-apply for monies each year for 4 years.
"Thank you so much for your organization's great generosity. We look forward to serving students in Lake Travis who might not otherwise be able to attend a fun-filled summer camp! This year is going to be our biggest offering yet with the folks from Cirque du Soleil and Stomp who tour with Touch the Sound. May God bless you and all your members!"
~ Carol De Cardenas, Director, Austin School for the Visual & Performing Arts

"I am so grateful and honored to be a recipient of the LTlov scholarship. You have minimized my financial burden ten-fold, and for that, I will always feel immense gratitude. Thank you for providing students like me the opportunity to pursue higher education." ~ Hung Nguyen, LTHS college scholarship recipient

"Thank you for the grant donation to RED Arena in support of summer horse camp for children with disabilities. All of our programs are possible thanks to the hard work of our volunteers and generous support like yours." ~ Jennifer Young, Executive Director, RED Arena

"You guys are a blessing to the community and we look forward to another year of working with LTlov!!" ~ Marty Miller, President, Helping Hand Crisis Ministry of Spicewood

"Thank you for the mission of LTlov - your generosity, your heart to help others, and your willingness to sacrifice! Thank you for trusting Partners In Hope with the resources you have worked hard to put to work in our community. We count it a privilege to partner with you in serving our community." ~ Matt Peacock, Director, Partners in Hope

"Thank you so much for making Christmas happen for our family." ~ Anonymous Green Santa recipient

"Thank you for being here and for letting my child come to get his teeth fixed. He has been in pain for a long time." Anonymous Dental Day parent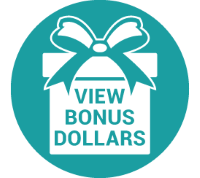 Fundraiser Pages