Texas Health Action's Kind Clinic
A program of Texas Health Action, Kind Clinic provides sexual health services including PrEP and PEP access, STI testing and treatment, HIV testing, and gender affirming care to Central Texans in need. Kind Clinic strives to provide sexual health services to all members of the LGBTQ community and allies, regardless of race, creed, gender expression, or sexual orientation.
Show All
Impact Statement
The Texas Health Action Kind Clinic is a non-profit organization that promotes and advocates for sexual wellness by empowering the entire community through health care. With culturally aware staff, anti-stigma campaigns, and accessible integrated care, we strive to eliminate new HIV diagnoses in central Texas.
Needs Statement
Since the launch of our new clinic last year, we've been working hard to meet the HIV preventions needs of our community. We continue to enhance the quality of care each patient receives at Kind Clinic. With donations from our Amplify Austin campaign we can grow and expand services along with the communities we serve.
Our organization was started by a group of volunteers and we have plenty of opportunities for new folks to help us make a difference in the lives of LGBTQ and ally people. Sign up at www.kindclinic.org.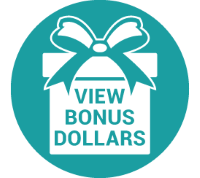 Fundraiser Pages