Jane's Due Process
Jane's Due Process works to ensure legal representation for pregnant minors across Texas. Our goal is to have every pregnant teen know that she has the right to seek legal help, to be treated with respect and sensitivity by those who work in the legal system and to participate in legal proceedings where everyone is interested in following the law.
Show All
2017 was a busy year for Jane's Due Process. As you may have heard, Jane's Due Process worked tirelessly to assist Jane Doe, an unaccompanied minor, who was being held in a South Texas detention center access her right to a legal and safe abortion. JDP's referral attorneys were able to help Jane get a judicial bypass to allow her to consent to her own abortion care. However, the federal government ignored the state judge's bypass order and refused to allow Jane to go to her abortion appointment. Our referral attorneys, client services manager and dedicated volunteers made sure to stand by Jane Doe, and after months of legal battle with the federal government, she was finally allowed to access her legal right to have her abortion.

This is not an isolated incident, JDP's three person staff, volunteers and referral attorneys fight for each and every Jane to access their legal right to abortion care services, regardless of the legal barriers imposed by the federal or state government.

Unfortunately, in the aftermath of HB 2, which was passed by the Texas legislature in 2013, many Texas clinics remain closed today. The shuttering of abortion clinics increases the barriers minors face when they need an abortion, many are forced to travel hours in order to access abortion care. As the only organization in Texas dedicated to helping pregnant minors access the courts, JDP makes sure to mitigate these barriers as much as possible. JDP will help Jane pay for, and/or locate rides to and from both courthouses and clinics.

In 2015 the Texas legislature passed HB 3994, which forces minors seeking judicial bypass to file in their home counties. This law not only jeopardizes our clients' confidentiality, it has also imposed logistical challenges in isolated counties, where the courts have never heard a judicial bypass case. Nevertheless, JDP continues to work harder than ever, not only to serve all Janes that text or call our 24/7 hotline, but to spread the word through social media about our services, and the services of our allies. We strive to provide resources and information so Texas teens have autonomy over their bodies and reproductive health.

To help mitigate the harms imposed by state restrictions, JDP is collaborating with allies to develop a larger, country-wide referral network through which to share best practices regarding judicial bypass cases.
Impact Statement
We are dedicated to providing Texas minors with comprehensive family planning information including: pregnancy prevention and contraception, parenting, open and closed adoption, pregnancy termination, and legal services for those seeking to utilize the judicial bypass process.

Jane's Due Process provides a safety net of information and support for pregnant minors across the state of Texas, working with clients from 37 individual counties in 2017 alone. Our clients are some of the most vulnerable in the state; many of our callers do not have relationships with their parents, or are survivors of domestic violence or neglect. In 2017 JDP had 328 cases, 188 of whom went on to go through the bypass process.
Needs Statement
No service is useful if it is unknown. At Jane's Due Process we have the ability to help teens navigate a scary, and very complicated legal system so that they can make choices that are right for them and their futures. Sadly, with the dismantling of the family planning network coupled with the closing of abortion providers, teens are caught in the middle, often unable to obtain contraception or abortion services. Those who relied on confidential family planning services at Title X clinics are now scrambling to find nearby health care facilities. If teens do become pregnant and wish to terminate, access to abortion services is increasingly burdensome logistically, financially, and emotionally. The shuttering of clinics statewide has a profound impact on minors seeking abortion services.

Your contribution to Jane's Due Process will help us to maintain our services, including our 24-hour toll free legal hotline, text hotline, sonogram, procedure and ride funding, and attorney referral program. Additionally, you will help us as we work to increase outreach to those in need of our services through search engine optimization, personal outreach to professionals and organizations working directly with youth, and improving our communication with youth through social media presence.

We remain the only organization in Texas to serve these young women, advocating ceaselessly for their safety and reproductive autonomy. You can learn more about the teens we serve by reading their stories on our Stories from Jane blog.
"I didn't know there was this large group of people dedicated to helping women in my situation. It was really nice to have so much support."
-Jane, 17

"I was scared at first and didn't know where to start but I found out about JDP. They were so helpful and supportive. I think it's a great thing that they do, and they do it so well."
-Jane, 17

"My attorney was absolutely amazing."
-Jane, 17, already a parent

"JDP was wonderful. I loved being taken care of with respect."
-Jane, 16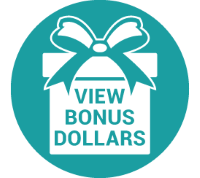 Fundraiser Pages