Inside Out Steelband
The mission of Inside Out Steelband is to build community through music. We respect the musical and cultural traditions of the Trinidadian steel pan and embrace the ongoing global evolution of this beautiful art form.
Show All
Inside Out Steelband is currently in its 21st year of providing steel pan education in Austin area schools. We offer long term instruction in Austin area high schools, community steel band classes for youth and adults, many public performances throughout the year, and an annual summer steel band camp for middle school and high school students each June.
In addition to our numerous residencies, workshops, and public performances, we will be offering our fourth residency for students at The Texas School for the Blind and Visually Impaired this Spring, and continue to work towards a long-term goal of establishing a steel pan ensemble at this school.
Impact Statement
Since 1996, Inside Out Steelband has helped to establish several steel pan programs in Austin area schools, which are now a permanent part of the diverse cultural makeup of our city. Additionally the Inside Out Community Steelband, founded in 2000, offers steel pan classes to students of all ages. Inside Out Steelband youth camps reach another 75 students each summer. Inside Out reaches an annual audience of over 18,000 people through classes, workshops, festivals, and many free public performances. Finally, the Inside Out Steelband Festival, now in its 21st year, is the organization's marquee ticketed event, and brings internationally recognized steel pan artists to Austin to play alongside students from Inside Out affiliated programs.
Needs Statement
Our Summer Steelband Camp fundraising focus will allow underserved Austin area middle school and high school students to attend our Inside Out Steelband Summer Camp free of charge. The cost of the camp is $250 per student. All funds raised through Amplify Austin will go directly to funding this specific program. Any funds raised above the $5000 goal will go towards our continued work at The Texas School for the Blind and Visually Impaired.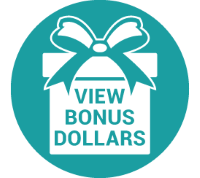 Fundraiser Pages