Hyde Park Theatre
Hyde Park Theatre develops writers, designers, directors, and actors from within the Austin community, while at the same time producing works by exciting new and established voices of the alternative theatre scene. We will work with a broad and diverse base of local artists to produce theater that confronts, challenges, and entertains. We have a strong commitment to paying local writers, actors, and designers a decent wage for their work, and to expanding the base of working artists in Austin. We hope to diversify and expand the audience for theater in Austin, making theater accessible and essential across lines of income, class, race, gender, and sexual preference.
Show All
In 2018 HPT celebrates our 26th season of critically-acclaimed, award-winning theatre. And we will continue to pay our talented company of actors and designers, while keeping our ticket prices affordable. Our next production will be the regional premiere of WAKEY WAKEY by Will Eno, running March 1-31.
Impact Statement
Founded in 1992, Hyde Park Theatre (formerly Frontera@Hyde Park Theatre) is one of the most respected theaters in the state, having successfully produced over 50 world and regional premieres. In addition to our mainstage season, HPT produces the largest performance festival in the Southwest, FronteraFest.

The excellence of our work has been acknowledged by 51 Critics' Table Awards, 34 B. Iden Payne Awards, four NEA Awards, three TCG National Artist Residencies, and feature articles in American Theatre Magazine and Yale's Theatre Magazine.

In his career, Artistic Director Ken Webster has received 47 B. Iden Payne Award nominations and fourteen B. Iden Payne Awards. He received the B. Iden Payne Award for Outstanding Direction in 1983, 1984, 1990, 2003, 2004, 2007, and 2008, and the Critics' Table Award for direction in 2012. He is the only Austin director to have been honored with awards for directing in each of the last four decades. Webster was inducted into the Austin Arts Hall of Fame on June 5, 2006.
Needs Statement
Any donation to HPT is greatly appreciated. Here is what your gift could provide.

$5,000 actors and designers salaries for a production
$3,800 on month's rent at HPT
$2,000 royalties for a brand new play
$1,000 set materials for a production
$750 utilities for one month
$500 pays for one month of guest artist housing
$250 pays for a poster design
$100 pays utilities for one production
$50 pays for a costume
$25 pays for one month of internet service
"The single most effective stage institution in Austin." Michael Meigs, Central Texas Live Theatre

"Ken Webster revels in Hyde Park's smallness, for it affords him the creative freedom to stage works of the highest literary merit. As a theater director - and as an actor and director, too - Webster leads with language. He's more into substance than spectacle. For Webster, it's all about the script: the lilt of words, the play of language, the power of storytelling." Brad Buchholz

"Thank you Ken Webster and Hyde Park Theatre for Keeping Austin Austin!"
Spike Gillespie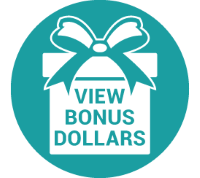 Fundraiser Pages