Generation SERVE
The mission of Generation SERVE is to engage children in volunteerism and empower them to make a difference in their communities.
Show All
Generation SERVE is developing the next generation of community-minded leaders and citizens! We introduce youth and families to the community's needs and they develop an understanding of how they can personally make an impact through hands-on service experiences. Generation SERVE is empowering the next generation to take action!

Family Volunteering Program:
Volunteering as a family is the foundation of our service pathway to lifelong volunteerism, philanthropy, and community leadership. Youth ages 3-17 learn about community needs and how they can make a difference through action by volunteering side-by-side with a parent/caregiver to support nearly 100 local nonprofit organizations.

Service Learning Program:
Children in 3rd through 5th grade interested in a deeper dive into a specific community need learn alongside their peers in this program that pairs education with community service. Participants discover how to help animals, the environment, or people in need by brainstorming solutions to community issues, volunteering with organizations leading the charge and reflecting on what they learned through an independent service project.

Youth Leadership Program:
Middle and high school students get the opportunity to take on a leadership role in our organization, positioning them for lifelong community leadership through this summer program. Participants develop leadership skills and become Teen Leads or Co-Leads for our Family Volunteering activities, as well as complete group and independent service projects to address community needs.

Because of this innovative and proactive approach, we are growing the number of youth volunteers in our community and strengthening families. Last year, over 6,700 children and 3,400 families contributed over 15,000 service hours to the Austin community through our programs, providing a $379,000 value to our community!
Impact Statement
2017 COMMUNITY IMPACT
* 6,700 children and 3,400 families volunteered in the Austin community
* 1,100 Generation SERVE volunteer activities were completed
* 100 nonprofit partners were served
* 15,000 volunteer hours were logged - this is equivalent to $379,000 in value to the Austin community!

Needs Statement
We want to develop Austin's next generation of community-minded leaders!

Generation SERVE allows families with children as young as 3 years old to get out in the community together and make a difference. Families and children continue to volunteer, learn and lead with us through the children's teen years.

Your support will help ensure that we can reach more families and keep our volunteer children learning and experiencing the power of community service from age 3 - 17!
"My daughter really enjoys the Generation SERVE activities in-and-of-themselves -- she enjoys feeling productive and clearly is empowered by it. Whether she is counting diapers or making peanut butter bagels, the fact that she is entrusted to do 'real' work makes her feel good about herself. That is probably the primary sense I get -- secondary is of course that she knows that she is helping people. It's nice for her to know she CAN do something and HAS done something to help the homeless people she sees on the street."

"I appreciate the opportunity Generation SERVE provides to help me, as a parent, teach my child the fundamentals of community responsibility. He is building awareness of his power as an individual to affect positive change. Thank you so very much!"

"We love the opportunity to discuss the meaning and impact behind every one of the Generation SERVE activities. Whether it's trash cleanup at a local park or prepping food for the Ronald McDonald house, there is always a learning opportunity for us all."

"[My daughter] has some developmental delays, and her activities with Generation SERVE have really helped her with her self-esteem. It's great to be able to show her different ways that she can be a part of the community and experience new things while helping others."

"Generation SERVE has given my child a solid understanding of how people and organizations are working to meet community needs and help those less fortunate. I think it's helped develop empathy, a bigger-picture perspective, and an understanding that her contributions make a difference. Generation SERVE has helped empower her to look for solutions, ask what she can do to help her community, and figure out how she can inspire others to contribute."

"My daughter's motivation has increased after participating in the Youth Leadership Program. I see her excited about the responsibility and a little challenged when on her own. The novelty makes the experience more exciting for her and she now owns whatever contribution she makes. Also, now that she is establishing some of her own volunteer roles and preferred activities, she sees volunteering as a part of her life...not something we make her do sometimes."

"My son now participates in a club called 'Circle of Friends' at his middle school in which he spends time engaging with special needs children at his school on a weekly basis. If not for our experiences with Generation SERVE I'm not sure he would have given this club much thought."

"After volunteering with Generation SERVE, my daughter requested that in lieu of a birthday party, she wanted to take her friends and volunteer at an organization so all her friends could experience what it is like helping others."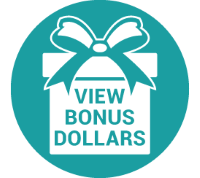 Fundraiser Pages