Communities for Recovery
Communities for Recovery is a recovery community organization supporting life in long-term recovery from substance use and co-occurring mental health issues for those who seek it. We are volunteers, peers, friends, family, employees, mothers, fathers, daughters, and sons of those who have struggled with addiction and we are working together to show that recovery is possible.

The disease of addiction is a national epidemic and now a hot-button issue, with many questions being raised about how to approach addiction. In Austin, Communities for Recovery is the only nonprofit peer recovery support center providing free services and resources to any individual in our community seeking to leave a life of addiction behind and begin their journey towards recovery. We are committed to serving anyone seeking recovery from their addiction no matter their circumstances and no matter their pathway to sobriety. We provide career clothing for interviews, walk-in coaching services, computer access, social events, financial workshops and many more resources that are provided free-of-charge to the community.

Visit us online at www.cforr.org to find out more and see the impact we are making here in Austin to #amplifyrecovery!
Show All
Impact Statement
On average, our volunteers touch the lives of more than 300 individuals, every single week.

Our coaching services, provided by both staff and volunteer peers in recovery, more than doubled in 2016.

Help give us the ability to serve anyone seeking long-term recovery by giving today to make our program growth possible!
Needs Statement
Communities for Recovery knows that building a new life in recovery requires access to sober housing, transportation, job opportunities and ongoing support to help these members of our community become successful and independent.


"I was fresh out of rehab, I had 30 days sober, and I was looking for any support I could get. I had just gotten a job two miles up the road but right after IOP I needed to make sure I was there at a certain time and CforR helped me get a bus pass because they saw that I was doing the next right thing. And if it hadn't been for that, I wouldn't have been able to make it to work on time. When I came to CforR, I had nothing. I totaled my car in a drunk driving accident [before treatment]. Sometimes, especially when you're coming from having nothing at rock bottom, the little things that to everyone else seem like, "Oh, that's nothing, that's just eight dollars." Eight dollars is like one thousand dollars when you have nothing. I tell everyone about this place. This is a way of life for me now and a lot of it is because of this place."
-Marshella R., Women and Children's Program Participant

"CforR has been one of the main focal points of my recovery. I don't think I've talked to anybody about recovery for any period of time over the past 2 years and not mentioned CforR like, 'You've got to go check this place out!' Because its just been so important for me. It was always a safe place for me to go. I always knew that this place was here and even if I didn't go in the door I could go sit in front of it for a minute...and I knew that I COULD go in the door. Just knowing it was here has made such a huge difference in my life over the last couple of years. I don't know what my recovery would've looked like without it but I know that it has been a lot better with it."
- Wayne J., CforR Peer Recovery Coach/Peer Advisory Leadership Committee Member

"I began volunteering for Communities for Recovery with a sponsor of mine at the time and brought meetings back to Austin Recovery on Thursdays for dual diagnoses, and on Friday nights for detox. CforR was always there. They always had open arms. If I had a problem, if I couldn't work it out, CforR would point me in the right direction."
- Daniel L., CforR Volunteer
Communities for Recovery's slogan is "volunteers give to keep", and we are unique organization in that we offer volunteer activities specifically for peers. A Peer Support Volunteer is an individual who offers others their time and support in hopes of empowering themselves and those with whom they share similar life experiences to embrace a life of recovery and service to others. Our volunteers work with individuals seeking recovery from substance use and possible co-occurring mental health conditions by facilitating educational recovery programs and mutual support groups. We also provide assistance by acting as allies, role models, and advocates working to inspire trust and maintain confidences.

Peer Support Volunteers work to maintain relationships of equality; understanding that being helpful to others is also self-healing. Our volunteers empower themselves and others through the belief that recovery is possible, while advocating for support, skill development, self-direction, and a sense of community. Communities for Recovery values inclusiveness and diversity and strives to recruit a volunteer force that mirrors the community we serve.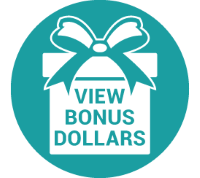 Fundraiser Pages