Cine Las Americas
Cine Las Americas is a multi-cultural, 501(c)3 non-profit organization based in Austin Texas, offering theatrical screenings of films made by or about Latinos or indigenous peoples of the Americas. Films from Spain and Portugal are also included, enhancing a truly Pan-American cinematic experience. The mission of Cine Las Americas is to promote cross-cultural understanding and growth by educating, entertaining and challenging the diverse Central Texas community through film and media arts.
Show All
Cine Las Americas is proud to announce the 21st annual Cine Las Americas International Film Festival (CLAIFF), scheduled for May 2 - 6, 2018. Films will be presented at partnership venues featuring the AFS Cinema and the Emma S. Barrientos Mexican American Cultural Center. The festival will once again offer narrative and documentary feature and short films and videos, as well as experimental and animation selections, in competitive and non-competitive sections. For the fourth consecutive year, the festival also highlights a selection of music videos in its lineup.

For the 21st consecutive year, Austin will serve as host to a wide range of international films and filmmakers as the festival creates networking opportunities for industry professionals, and provides a rich cultural experience for statewide audiences. The festival will showcase contemporary films and videos from the US, Canada, Latin America (North Central, South America, and the Caribbean) and the Iberian Peninsula. All films are presented in English and/or subtitled.

Jean Lauer returns for her fourth year as Film Festival Director to lead the coordination of this year's events. Jean has worked with Cine Las Americas since 2009, starting out as film programmer for the festival and other year round Cine screenings. "Cine Las Americas is an organization that, like many arts organizations, continues to evolve over the years," says Jean. "Each year, Cine's goal is to respond to new trends and voices in film and media arts, and showcase the best local, national and international talent at the festival."

In 2017, during the 20th annual CLAIFF, the festival screened 39 feature films, 99 short films and videos, 26 music videos, and 8 spots, representing 28 countries. In its history, Cine Las Americas has presented more than 2,100 films in Austin and at various screenings across the state of Texas, becoming one of the most prestigious Latinx film organizations in the country.

Year-round programming has grown in the past few years, and highlights include regular co-presentations of films with the Austin Film Society, the CineNoche series at the Violet Crown Cinema, and the Viva Cinema series presented by the Bullock Museum in partnership with Cine Las Americas.

Impact Statement
Cine Las Americas enriches the diversity and cultural vibrancy of Austin by screening an average of 150 films a year from over 30 different countries and Indigenous lands. Most of these screenings take place during the annual Cine Las Americas International Film Festival (CLAIFF), and an increasing number of films are part of year-round screenings with partnering cinemas, festivals, and other film or arts organizations. CLAIFF includes a special section featuring films made by Latinx and Indigenous filmmakers working in Texas, and a full selection of national and international titles. By highlighting Latino and Indigenous cinema from the Americas, the organization offers a unique opportunity for seeing films that otherwise will not find a place on the big screen. In 2018, one-third to one-half of all Cine Las Americas events will be free and open to the public, and all films are subtitled in English.
Needs Statement
To offer quality programming to the community, Cine Las Americas will need to cover costs for staff, guests, screening fees, and promotion.

Staff: Though the production of the festival and year-round events benefits from the participation of dedicated volunteers, Cine Las Americas assumes the costs for hiring staff who excel in programming, promoting, and ensuring technically proficient shows as well as special events.

Guests: Each year, Cine Las Americas invites national and international guests to attend the annual festival, hosting as many of them as possible. These guests are filmmakers and/or experts in their fields in the film industry. Their presence compliments the film program. Q&A sessions, along with other audience engagement opportunities, provide Cine attendees the opportunity to learn more about Latino and Indigenous film and culture.

Screening Fees: Every film screened by Cine Las Americas is always cleared for copyright and exhibition rights. Negotiations are conducted as needed with each film's director, producers, sales agent or distributor, in order to secure that Cine Las Americas is legally authorized to screen each film. Even when screenings are offered free of cost to the community, the films may have a screening fee associated with them. Cine Las Americas aims to cover as many screening fees as possible, as this recognizes the value of the arts and the filmmakers whose work makes our mission come to life.

Promotion: Cine Las Americas assumes costs associated with promoting the festival and year-round screenings and events. This promotion not only aims to advance the organization and increase community engagement, it explicitly highlights the films and filmmakers whose work is central to sustaining our mission.

Tracy Rector, M.Ed., Director/Producer/Activist, Seattle Arts Commissioner
It was an honor for me to be invited to attend the 20th annual Cine Las Americas International Film Festival in May of 2017. As someone who has visited Austin previously, I enjoyed coming back to Austin specifically for the festival, and the experience allowed me to connect with so many filmmakers not just from Texas but from around the world. In addition, I was impressed by the support from the Austin film community at large. As a Native American filmmaker I know how hard it can be to share our films and voices with the public. At times it feels like an uphill battle. Cine Las Americas provides a space for underrepresented voices to be shared and heard by a broader community. Cine Las Americas is truly an asset to the filmmaking community in Texas and beyond.

-
Chale Nafus, Austin Film Society (ret.) and CLA Advisory Board Member [segment from op-ed for LATINO magazine in anticipation of the 20th festival]
I have been on the advisory board of CLA since its birth and have always been deeply impressed by the passion and knowledge of its two dynamic founders and by subsequent organization directors and programmers, especially Eugenio del Bosque, Jacqueline Rush Rivera, Dr. Jean Lauer, and Elena Bessire. Thanks to Cine Las Americas I have seen so many Latin American films that might have never reached Austin in any form whatsoever. Because of the programmers' attendance at film festivals in Mexico, Cuba, Argentina, and beyond, new treasures are annually discovered and filmmakers invited to Austin. The CLA network of contacts with distributors, production companies, and directors grows incrementally and leads to exciting new presentations, with particular emphasis on countries, genres, and themes (women, indigenous groups, revolutionary movements, music, LGBTQ issues, social problems, economic inequality, relations with the U.S. and the rest of world, and immigration issues within Latin American countries). Occasionally there is even one film which makes the audience laugh.

-
Luis Ostos and Eve Parr, Proforma DCS
We love this event, it brings so much value to society and helps open peoples eyes to other worlds and talents other than what the mainstream film industry churns out.

-
Francisco Laborde, Cine Las Americas Member
The day I got on a plane to move to the United States I hummed México Lindo y Querido all the way to Austin. Many years have passed now and, sometimes, it is easy to forget how much I miss my country. That is why I enjoy attending the festival every year and experiencing a bit of Mexico.

-
Stephen Jannise, Film Programmer, The Paramount and Stateside Theatres
I got involved with Cine Las Americas after being invited to serve on the jury, which I was absolutely honored to do. I attended some films in my capacity as a juror and others as just a regular festival-goer, and in both instances, I found CLA to be one of the most rewarding festival experiences I've ever had. The films were uniformly wonderful, the audiences (clearly hungry to see more of these films shown in Austin) were incredibly positive and respectful to the films and filmmakers, and the filmmakers themselves were obviously having a great time and were very generous with their stories in the Q&As. All of this was made possible by the amazing CLA staff working tirelessly to ensure everything ran smoothly and everyone was happy. I feel pretty confident in saying that I would have never seen any of the 15 or so films I saw at CLA if I hadn't attended the festival, either because I wouldn't have had another opportunity or because these just simply aren't the films I seek out on a regular basis. That's why I think CLA is so unique and vital to the Austin film community - it has introduced me to important work that I might have missed and now will never forget.

-
Florencia Choto, CLAIFF Attendee, Member, and Film Review Consultant
Cine Las Americas is one of the best festivals for its range of excellent programming from across the Latin diaspora. I love it so much I've been traveling for it from within Texas for the past 6 years, and now from Toronto Canada. It's an honor to be involved with the festival as a member. The Cine staff is amazing!

-
Nicole Elmer, Director of "In the Shadow," Hecho en Tejas program, 15th CLAIFF and "What's the Use?" Hecho en Tejas program, 18th CLAIFF
I find Cine's uniqueness exists in the year-long programming of content that we don't normally see, even in specialty DVD rental stores. It's important to continually showcase work by or about Latinos and Indigenous people as these works can be overlooked by most media outlets in existence today. Cine continually supports these screenings of works that might never have exposure in this part of the country. Austin is not a huge town (yet), and so to have unique programming like this is akin to what I feel larger cultural centers like New York or Los Angeles might experience. It gives Austin an edge, culturally-speaking.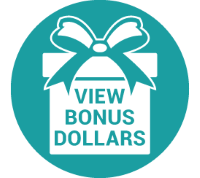 Fundraiser Pages