Center for Public Policy Priorities
At the Center for Public Policy Priorities, we believe in a Texas that offers everyone the chance to compete and succeed in life. We envision a Texas where everyone is healthy, well-educated, and financially secure. We want the best Texas - a proud state that sets the bar nationally by expanding opportunity for all.

CPPP is an independent public policy organization that uses data and analysis to advocate for solutions that enable Texans of all backgrounds to reach their full potential. We dare Texas to be the best state for hard-working people and their families.
Show All
For over 30 years, CPPP has worked across Texas and at the State Capitol to address problems facing Texans by supporting practical policy solutions that improve lives. Our trusted analysis and collaborative approach has never been more urgent. The current federal administration and Congress continue to pursue an agenda that threatens public education, access to affordable healthcare, and safety net programs. This federal climate has emboldened Texas lawmakers to seek policies that will harm families and communities, such as mandatory work requirements for Medicaid.

With your Amplify Austin support, CPPP will provide fact-based policy solutions, act as a voice for hard-working Texans, and build momentum for change.
Impact Statement
Together, we can accomplish incredible things. Behind every policy brief and committee testimony are goals to ensure Texans have access to adequate health care, education, and financial security.


Needs Statement
As a 501(c)(3) charitable nonprofit organization, the Center for Public Policy Priorities relies on friends and supporters like you to succeed.

By contributing today, you will not only demonstrate a commitment to helping Texans through practical policymaking, you will ensure that vulnerable individuals are heard in a divisive political environment where every voice is needed.
"Compassionate, practical, necessary leadership - and solutions - will not come from the top down. Those things will come from places like this, from organizations like [CPPP] - from people working on the ground to make their communities better." -Civil rights activist Vernon E. Jordan, Jr.

"The primary source for detailed analysis on almost any legislative issue affecting low-to-moderate-income Texans." -The Dallas Morning News

"I couldn't be the legislator that I am with you. You have made me a better person, leader, legislator. I am so grateful that you are part of my journey and process." -Member of the Texas House of Representatives

"Thanks for sending over your post about cuts to women's health programs -- it's really so good. Not only factually so rich, but incredibly helpful coming from a neutral source." -Annie's List

"Just wanted to say thanks for today's school finance presentation. I've probably sat through 10 to 15 of those over my decade in the Capitol, and that was without a doubt one of the best. And I'm not just blowing smoke. You provide enough detail so that it's understandable - but you don't get bogged down in the details so as to slow everything down"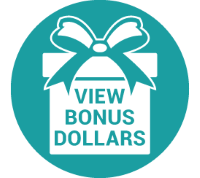 Fundraiser Pages