Beyond the Grade
Mission Statement: Helping young minds develop self-worth through enrichment opportunities beyond the classroom.
Our goal at Beyond the Grade is to improve students' sense of self-worth by providing them with programs outside of the classroom that build self-confidence, expose them to the arts, and open their eyes to attainable career opportunities. We strive to continue providing the high quality programs that are in place as well as expand so that we may reach more children.
Currently, programs through Beyond the Grade are giving kids the opportunity to learn from working musicians who have a variety of backgrounds in the music industry. Through our programs, children are not only given the opportunity to reap the benefits of music education, but additionally are provided with a glimpse into what specific career tracks in the world of music might look like. Beyond the Grade aims to keep music alive in our Austin schools by providing after-school music programs to at-risk students at no cost.

Beyond the Grade is currently providing music education for underprivileged kids as an after-school program in Austin area school districts. We currently serve the following schools: Palm Elementary, Houston Elementary, Blazier Elementary School, Martin Middle School, Paredes Middle School, Mendez Middle School, Bedicheck Middle School, Travis Heights Elementary, IDEA Allan college prep school and four private schools - Rainbow Station, Rising Stars Preschool, CDC Beth Israel and The Jewish Community Center. Beyond the Grade is also working with clients from Lifeworks.
Show All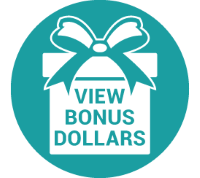 Fundraiser Pages