Bestow Balance
At Bestow Balance, we believe that providing dance and arts scholarships to talented students enhances social, physical and emotional skills therefore providing a solid foundation for life.
Show All
Bestow Balance is a non-profit organization, partnered with Balance Dance Studios to provide scholarships to talented dancers, singers and actors in the Austin area. The scholarships are used to aid students in their personal training, supplies and competition/performance fees.
Impact Statement
Bestow Balance has provided over $20,000 in scholarships in 2016 to students in need. Our goal is to increase scholarship funding to $50,000 and provide an outreach program to inner city schools in 2017.
Needs Statement
In 2016, Bestow Balance provided assisted tuition to 18 families. The average montly cost of tuition for one student is approximately $300 a month and $3,600 a year.

By donating today, you can help fulfill the goals, dreams and life experience associated with a dance and arts education.

$150 = 1 month assisted tuition
$300 = 1 month all-inclusive tuition
$1,000 = 1 season professional training
$2,500 = Pre-professional summer intensive
$3,600 = 1 year all-inclusive tuition
"We are passionate about dance. Every child with a dream to dance should have that dream fulfilled"
- Kathy Dupuy, Founder of Balance Dance Studios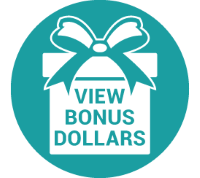 Fundraiser Pages