Austin Children's Choir
The Austin Children's Choir strives to provide the children of Austin and surrounding communities with a rewarding music program that gives them the opportunity to learn and perform outstanding choral music. Our mission is to make our program accessible to all children, no matter their musical experience or socioeconomic status. We accept all singers who audition into our program. Singers in The Austin Children's Choir range from ages 6 to 18 with a variety of musical backgrounds and experiences. Our singers participate in a rigorous learning experience, with an emphasis in fun and difficult repertoire, music literacy, and exciting performance opportunities. We strive to provide the best possible music education program for the singers of Austin, Texas.
Show All
This year, The Austin Children's Choir has been invited to participate in the greater Austin collaboration, Bernstein 100, to perform Leonard Bernstein's "Mass." ACC will combine with The African Children's Choir to form the children's chorus necessary for this grand work. The students will get the chance to perform under conductors such as Craig Hella Johnson, Peter Bay, and Rick Gabrillo. The Austin Children's Choir looks forward to more wonderful performance opportunities in the coming years. ​​​​​​​​​​
Impact Statement
The Austin Children's Choir supporters help provide scholarships and music for all students involved in the choir. We have nearly half of our students on a form of scholarship or tuition assistance to ensure that no student is turned away from our program. General tuition only covers a small portion of the annual needs of The Austin Children's Choir, so supporters and donors are vital to the continued success of the oldest children's chorus in Austin, Texas.
Needs Statement
This year, our goal is to fully fund our students on scholarship and provide each student with their music for the season. This amounts to $5,000 in needed donations for the remainder of the 2017-2018 season. The choir has continued to grow by nearly 25% annually and we look forward to the opportunity to provide more learning opportunities through our scholarship program in the future.
"I joined the Austin Children's Choir in 1987, when I was seven years old. I learned musical skills as a child that I still use today - how to read music, how to warm up, how to open my mouth and let sound really come out...Other tools, like discipline, hard work, understanding what achievement can look like, and how to gracefully accept the praise or criticism of others are also learned in choir and last a lifetime. Send your kid to choir, please!!"

-Jennifer Smith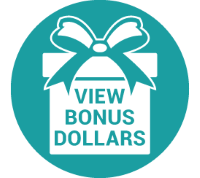 Fundraiser Pages