Amigos de las Americas, Austin Chapter
The Austin Chapter of Amigos de las Americas mission is to create a world where each young person becomes a life-long catalyst for social change.
Show All
The Austin Chapter is excited in the increased participation with AMIGOS this year and we are excited to welcome 16 new Volunteers for 2017, representing 6 different Austin and area high schools! We welcome our new Volunteers and their families to the Austin Chapter of AMIGOS!

AMIGOS volunteers train biweekly for their international summer experience. Our Training Team, made up of all former AMIGOS Volunteers themselves, bring years of experience having participated in the program and having traveled and lived in Latin American, and they are eager and excited to pass along what they know. In February, volunteers attended an overnight retreat for intensive training, and celebrated in the evening after learning of their country destinations and project assignments. In early June, this year's AMIGOS Volunteers will begin to depart for their Latin American destinations, beginning the experience of a lifetime!
Impact Statement
Every summer, AMIGOS volunteers spend six to eight weeks living with a family in Latin America, completing health, cultural and environmental education projects. AMIGOS currently sends volunteers to Costa Rica, Ecuador, Dominican Republic, Mexico, Nicaragua, Panama, Paraguay and Peru where they learn about new cultures and traditions, leadership in community service, and strengthen their language skills through a unique immersion experience. Our projects give young leaders the opportunity to explore their potential and rise to the challenge of independently managing responsibility within a multicultural setting.

- The Austin area has over 400 AMIGOS Alumni, out of over 25,000 nationwide.

- For 5 years, Austin AMIGOS has partnered with local 1st grade "super quails" bilingual classes to put their training skills to work in a class setting.

- In 2016, the Austin Chapter supported 45% of its Volunteers with over 75% of financial aid due to the generosity of our Alumni donor base.
Needs Statement
$25 could buy a volunteer one mosquito net

$50 could buy one backpack for a Volunteer.

$100 would buy immunizations for a Volunteer.

$500 would buy materials for a community development project in a Latin America community (ie. building solar ovens, community gardens, latrines)

$1,000 would buy a training retreat for all our Volunteers.
"I could type an entire novel about what happened over my trip, it was an awesome experience that opened my eyes to a lot of new things and has definitely improved my outlook and way of handling situations and challenges head on and with confidence. - High School Volunteer, 2013, Nicaragua

Being a volunteer with Amigos in Peru was life changing. I couldn't have gotten a cultural experience like this with anyone else. I wouldn't trade it for anything! - College Volunteer, 2012, Peru"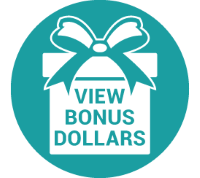 Fundraiser Pages