Allies Against Slavery
We build Slave-Free Cities by empowering survivors, connecting partners and building tools that help professionals overcome human trafficking.
Show All
Allies' mission is to build Slave-Free Cities, where traffickers can't do business and survivors can truly heal. We've served Central Texas since 2010 with an unwavering commitment to stand for human dignity, justice and freedom.

Our innovative approach to tackling human trafficking is called the Slave-Free City (SFC) Network. Through the SFC Network, Allies leverages the combined the power of more than 60 partner organizations to drive large-scale systems change and create a holistic continuum of care for trafficking survivors.

Our strategy is to focus on areas where our work can make the biggest overall impact. First, we co-lead the Central Texas Coalition Against Human Trafficking, a group that adopted our SFC Network model as it's operating strategy in 2015. Second, we facilitate three Working Groups that develop tailored solutions to child sex trafficking, adult sex trafficking and labor trafficking respectively. Finally, we use research and technology to build innovative tools like our online victim identification tool.

To date, some of our major accomplishments include co-publishing the first statewide research study on human trafficking with the University of Texas, growing the Coalition to include more than 60 partners, launching the first Working Group in Central Texas to focused on labor trafficking, screening over 700 youth with our online victim identification tool, and supporting over 200 trafficking survivors.
Impact Statement
In the last 18 months, we've screened more than 700 youth through our online victim identification tool and our leadership has helped SFC Network partners directly serve over 100 victims and survivors.
Needs Statement
Support will be used to deepen and expand the impact of the Slave-Free City (SFC) Network. We would be empowered to continue operating our Labor Trafficking, Adult Sex Trafficking, and Child Sex Trafficking working groups, increase our ability to identify more victims of trafficking through our online victim screening tool and ensure the best coordination of comprehensive services for trafficking survivors in Central Texas. Our primary goal is to make Austin a Slave-Free City by ensuring traffickers can't do business in Central Texas and survivors have all they need to heal.

In the anti-trafficking field, most agencies and resources are focused only on "emergency" responses because that typifies the majority of cases and clients they serve. While necessary, this can lead to solutions which aren't thoughtfully developed to be proactive and truly transformative.

Our approach is distinctly and intentionally different. Allies disrupts the root-causes of trafficking and creates holistic, sustainable solutions for survivors by providing SFC Network partners with coordination, technical assistance and training, and tools they need to be successful. Philanthropic funding is critical to allow us to continue our leadership role and would strengthen the aligned impact Allies is creating for the collective effort to end human trafficking in Central Texas.
"The Tier 1 Screener allowed us to be able to identify more kids who would have slipped through the cracks. Now we look at every single kid differently, through a trauma informed perspective. They are getting advocates in us."
Dawn Owens, Assistant Director at Bell County Juvenile Justice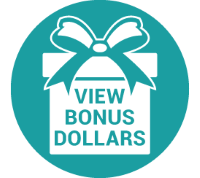 Fundraiser Pages