A Legacy of Giving
Creating a culture of compassion through education and leadership development. We envision a society of empathetic individuals building stronger communities through service and giving.
Show All
Legacy launched Camp Legacy in Summer 2017, which is a week-long camp for students to receive education on local issues, hands-on volunteer experience and the opportunity to meet with nonprofit leaders and clients. The majority of the camp is spent in the community visiting various organizations with diverse missions and programs. Legacy is launching a Spring Break session of Camp Legacy March 12-15 for students in grades 5-8. This is a wonderful opportunity for students who are looking for a meaningful Spring Break! Spots are still available, so please contact caroline@alegacyofgiving.org for more information and to sign-up to participate.
Impact Statement
Legacy currently partners with 42 Austin-area public and independent schools to provide service learning curriculum and programming to more than 5,000 students in grades 4-12. Seventy percent of the schools Legacy serves are low-income. Since 2007 when Legacy was founded, more than 50,000 students have participated in Legacy's programs. Over the past 11 years, Legacy students have collected and donated 429,000 pounds of food to nourish hungry Central Texans and 53,000 warm coats have been given to Austin-area youth in need. Students have learned about a variety of local, national and global social concerns, advocated for those issues and created and participated in service projects. Legacy's work has positively impacted campus cultures and provided leadership opportunities for students throughout the community.
Needs Statement
Legacy needs financial support in order to continue providing philanthropy education for Austin-area youth.
Google Fiber has offered a $10,000 matching grant to be distributed among all participating education organizations on Amplify Austin Day. These nonprofit organizations will receive funds on a pro-rata basis. Each nonprofit will receive matching funds based on their total funds raised on Amplify Austin Day.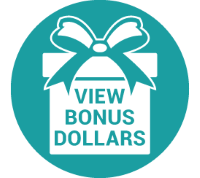 Fundraiser Pages