AFTV Five
Our Mission: To Create Opportunities and Empower People Through Media and Broadcast Services. We are a dynamic Organization with a united vision. We have charged ourselves with developing and managing broadcast content that gives diverse viewers news and information about activities of relevance to their lives, interests and ideals.
Show All
AFTV5 has begun an extensive fundraising campaign and we are currently devoting our energies to this end. Our current work includes:
· The development of primary and secondary prospect lists of persons who may be interested in providing a financial donation.

· The solicitation of support from corporations and the local business community. We are pursuing in-kind donations of money, time, and supplies from corporations and local businesses.

Impact Statement
Through our platform we are able to infuse more news and culture on a local, regional and global scale. We ware on the defining edge of information about activities related to Africa and the African diaspora. As pioneers of change we are bringing awareness and broader coverage about African and African American communities.

Our 501 (c) 3 Nonprofit organization AFTV5 is:
➢ providing underserved populations with opportunities to profitably cross the digital divide.
➢ shoring up non-profit owners and small business owners' deficits of knowledge about video production technology and technology innovation so they can market more effectively to their target customers.
➢ making certain that no child is left behind and can cross the digital divide successfully.
➢ alternative to the City of Austin's community access television and to add value that exceeds their current capabilities.
➢ increasing the visibility of AFTV5 and AOCTPP within the greater Austin community.
➢ building and expand a fully functional production resource center
➢ building an ethically sound board of trustees to oversee fundraising efforts, fiduciary responsibility, hiring of high caliber workers and optimal operation of the company. They will also be charged to secure adequate equipment, software and video production products.
➢ helping non-profits to gain branding identities, serve more people and gain more support for their causes.
➢ underscoring the importance of media, the internet and video technology within underserved communities.
➢ showing participants that compelling video content, quality programming and stellar productions are something that many can create with the right combination of training and hands-on opportunities.
➢ providing news media resources and media production connections whereby underserved residents, small business owners and non-profit organizations can masterfully utilize technology to advance their businesses and gain more territory in the competitive marketplace.
➢ using media to focus on the human condition, connect with viewer's in the seat of their hearts and mind, and celebrating voices that have not been given an ear or audience.


Needs Statement
AFTV5 seeks to inspire pro-social and economic inclusion in the community, strong interpersonal skills and to instill a sense of hope in the future. Our stated mission is as follows: "Create Opportunities and Empower African American Communities Through Media."

Many credit economics as the main cause of the digital divide. In agreement with this premise, and to address this, AOCTPP needs funding in order to provide these valuable learning opportunities to minority youth, business owners, non-profits that are interested in bettering lives in meaningful ways. Our initiative is also available to many others in the community who do not otherwise have such enriching opportunities. This includes low-income African-American youth; who are glaringly behind their peers in this area.



We are looking for the opportunity to discuss unpaid internships tied to a class the students are taking for credit
· Internship hours are usually 4 or 5 hours day for 10 to 12 weeks
· Processes and guidelines are already in place to help implement and guide the process

The internship tracks:
General Management, TV Media/Firm , Communication & Journalism, Human Resource, International Business , Tourism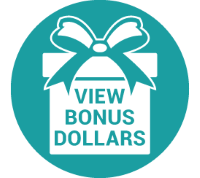 Fundraiser Pages