NARAL Pro-Choice Texas Foundation
NARAL Pro-Choice Texas Foundation's mission is to use education, training, organizing and public policy to support and protect all Texans' freedom to make personal reproductive health decisions and to guarantee access to the full range of options, including timely and affordable access to abortion.

We envision a day when every person in Texas can access the full range of affordable and timely reproductive health options and have those decisions honored and supported by their communities.
Show All
This year, NARAL Pro-Choice Texas celebrates 40 years of legislative advocacy and pro-choice activism in our state. Since 1978, we have fought back against a landslide of legislative attacks on abortion care, working at the Capitol and rallying folks across Texas to make their voices heard.

In the face of mounting barriers to abortion access from the federal and state levels, we remain committed to fighting for a future where every Texan has access to the full range of reproductive healthcare services, including abortion care, free of stigma and shame.
In 2018, we are committed to running a field program in 10 key Texas communities to turn out more pro-choice voters. We are training 34 new leaders in the reproductive rights movement, stacking our bench with the next generation of advocates. We are expanding our work on local proactive policy initiatives, working in big cities where the people are on our side.

Your contribution today makes our work possible. Thank you for fighting with us.
Impact Statement
We are a statewide organization that protects and promotes access to the full range of reproductive health care options, including abortion care, for all Texans. We are hitting back hard from every angle so we can change the culture, and build a better future.

We're running municipal campaigns to protect reproductive rights at the local level, a leadership program to train and activate the Next Generation of pro-choice leaders in Texas, investigations to expose the deceptive practices at Texas crisis pregnancy centers - and that's just the start. Our outreach campaigns and programs would not be possible without your support.
Needs Statement
Our well-funded opposition is hard at work introducing new restrictions at the Texas Legislature with the help of anti-abortion lawmakers at the Capitol, and they will stop at nothing to further restrict access to abortion in Texas. We are actively working to connect pro-choice activists across the state. From El Paso to Houston, Waco to Lubbock, we have seen an outpouring of enthusiasm from Texans ready to join this fight - we need your support to reach out into these communities.

Not only will your donation help us get pro-choice voters to the polls in 2018, it will help us build resources like NeedAbortion.org, to amplify the voices of Texans who support access to abortion care, and to fight the stigma surrounding abortion.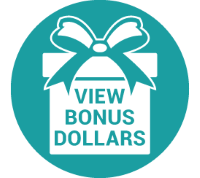 Fundraiser Pages