Natalie George Productions
Natalie George Productions is a team of dreamers, builders, doers, thinkers, and makers. We are a full service event and production company that creates innovative and exciting events, experiences, and entertainment for clients around the world. We work to build new relationships, realize inspiring ideas, engage audiences, and serve the artistic community as we continue to thrive in the changing cultural climate of Austin, Texas.

Show All
Natalie George Productions had an incredible year of growth in 2017! Between producing over 20 exciting private events, to designing and producing Jennifer Sherburn's 11:11 project (with great help from Amplify!), to creating custom experiences for Boohoo.com and Mondo Tees, we've been very busy! Natalie George was honored with a Best of Austin Critics' Pick for "Best Out-There Producer-Designer."

It's time to stretch our creative side. We are starting a Cabaret! We will create an exciting series, in site specific locations, showcasing the amazing talent that Austin has to offer. Look forward to seeing some great performers you already know and love doing something you've never seen before; we also plan to help some new talent find an audience as well!
Impact Statement
Natalie George Productions is proud to have roots in theatre and dance. One of our many goals is to continue to create new and exciting entertainment for audiences in Austin and elsewhere. In a place where art and the space to create it is rapidly disappearing, NGP excels at discovering new locations where artists and audiences can meet for a shared experience.
Needs Statement
It takes a lot to put on a show. Natalie George Productions has a team that is no stranger to this task. Producing a cabaret requires space, rehearsal time, musical instruments, sound equipment, lighting equipment, food and drink for the patrons, and most importantly, fair pay for the performers and production team.

We are asking for $5000 to ensure that our performers and crew are well compensated for their time and talent. Delivering an unforgettable performance in an atmospheric environment befitting an emotional and impactful evening takes time, attention, and skill. With this amount, we can ensure that our first foray into the enigmatic world of cabaret will be a huge success.
"Working with Natalie George Productions is a dream. They are extremely professional, creative and wonderful to work with. When working on large, unique projects, it is imperative to have faith in the people you hire to do the best job, and NGP does this for you. While on the walk through for our unique project set in multiple rooms, Natalie was creative in her thought process and confident with her execution. Cannot wait to work with her again." -Catherine Davis Music LLC with The Illusory Impressions Project

"Production aspects were successful, and any such accomplishment in a site-specific or outdoor setting unequipped for lights and sound deserves huge credit. Natalie George Productions is gaining a reputation for this kind of work. Well done." - David Glen Robinson

The play of shadows orchestrated by Natalie George's breathtaking light design is worth the trip in itself. - Austin American Statesman

"When your résumé from the past year includes building a Satanic Panic escape room for Fantastic Fest, lighting a dance on Mansfield Dam for Fusebox Festival, and producing all 11 site-specific dances in Jennifer Sherburn's monthly 11:11 series, you clearly aren't content just doing the same-old same-old creative work. And so it is with indie producer-designer Natalie George. Her enthusiasm for making art in the wild and her boundless spirit of adventure have led her to take on projects outside the theatrical box and resulted in exhilarating, once-in-a-lifetime experiences. When George is out there, head in that direction."
-Austin Chronicle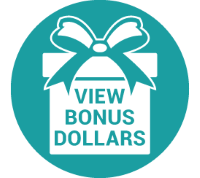 Fundraiser Pages