Gilbert & Sullivan Austin
Gilbert & Sullivan Austin (GSA) is organized exclusively for educational purposes, including, for such purposes, production and encouragement of the production of the Gilbert and Sullivan operas and excerpts thereof, in the traditional manner, and the study of the lore of Gilbert and Sullivan and the D'Oyly Carte Opera Company.
Show All
Gilbert & Sullivan Austin presents as its summer 2018 Grand Production "Ruddigore; or, The Witch's Curse." Nine performances will be presented at the Worley Barton Theater at Brentwood Christian School, June 14-24. "Ruddigore" will thrill Austin theatergoers of all ages who delight in spectacular music along with a frightful topsy-turvy story of a virtuous heroine, a dastardly villain, deadly curses, and menacing ghosts!

GSA Artistic Director Ralph MacPhail, Jr. returns for his 17th season. Jeffrey Jones-Ragona, returning for his 21st season as Music Director, will conduct the 19-member Gillman Light Opera Orchestra. Bill Hatcher returns as Production Manager.

"Ruddigore" was the 10th collaboration between Gilbert and Sullivan. This "supernatural opera" opened on January 21, 1887, at the Savoy Theatre and ran for 288 performances.

One of W. S. Gilbert's three favorites, this show has the potential to become a favorite for everyone, including those to whom it is entirely new. The opera parodies elements of Victorian melodrama, which was popular in the mid-nineteenth-century. There is a shyly sweet-mannered and poor-but-virtuous heroine. There is a dastardly villain who carries off the maiden. There is a manly hero in disguise. There is a disheveled, mad girl who creates one of the most unforgettable scenes in the show. There is a deadly curse. To add a special element, there are frightful, menacing ghosts.

Gilbert turns melodrama upside-down in his comical topsy-turvy fashion: The hero becomes evil, the villain becomes good, and the virtuous maiden changes fiancés at the blink of an eye. The ghosts come to life, fulfilling the curse, but all ends happily.

Of course, these hilarious plot devices wouldn't be G&S without the melodious music of Sullivan, always perfectly suited to the clever lyrics of Gilbert. Many melodies will linger in your memory, such as "When the night wind howls," "There grew a little flower," and "I know a youth."

All performances will have supertitles.

ON SUNDAY, MAY 20, Gilbert & Sullivan Austin presents "Ruddigore Preview", with performances of selected songs by the members of the cast.
Impact Statement
GRAND PRODUCTIONS:
Gilbert & Sullivan Austin is known for its highly acclaimed annual Summer Grand Productions from the G&S repertoire. These productions are fully-staged and performed with a live orchestra. There are nine performances over two weekends in June. One performance each year is a "children's day," with special activities for children including arts and crafts projects and an opportunity for them to go on stage and meet the performers and the orchestra. Many groups attend the productions, including groups from senior centers and retirement homes. Approximately 2,500 people attend the performances, including about 500 children.

MUSICALES:
Several times a year the Society produces recital musical performances of G&S selections as well as songs from opera and musical theater. These musicales end with a sing-along and a reception. Attendance at the musicales is usually 150-200. Musicales are free and open to the public.

MID-SEASON SPECIAL PRODUCTIONS:
We are proud to present "Trial By Jury" as our 2018 Mid-Season Special Production. It is the first operatic collaboration of Gilbert and Sullivan, with sparkling music by Arthur Sullivan and hilarious libretto by W. S. Gilbert. There will be two performances of this tuneful, colorful, and highly entertaining work-Saturday March 3 at 7:30pm, and Sunday March 4 at 3pm.

Previous Mid-Season productions:
2014 - Gilbert and Sullivan's one act opera "Trial by Jury"
2015 - "The Zoo"
2016 - "Very Truly Yours, Gilbert & Sullivan," an original play featuring the lives of Gilbert and Sullivan taken from their writings and songs from all 14 of their operas. The playwright, Gayden Wren, gave a talk with musical selections prior to the show.

WAND'RING MINSTRELS:
Our Wand'ring Minstrels are our outreach ambassadors to the Central Texas community. The Minstrels perform delightfully fun and interactive programs for schools, private parties and community events. The Minstrels are approved by AISD for performances in Austin schools, and we hope to bring the joy of Gilbert & Sullivan to more young audiences.

DEVELOPMENT of young local performers:
All of the performers in our productions are local, and the performers for our Grand Productions are recruited at open auditions, which are widely publicized through the community and to local high schools and colleges.

SCHOLARSHIPS:
Each year since 2014 we began an annual program to offer scholarships to promising young artists to assist in their musical training.

NEWSLETTER, WEBSITE, AND YOUTUBE CHANNEL:
We publish a newsletter 5 times a year with items of interest to our members and audience members. Our website - www.gilbertsullivan.org - has complete information about upcoming performances as well as information and photos from previous productions. Our YouTube channel - www.youtube.com/user/GandSofAustin - has many videos of previous productions.
Needs Statement
As with all performing groups, ticket sales only provide a small part of our revenue, and we depend heavily on grants and on the generosity of our donors to support our programs, including our annual grand productions, musicales, smaller operas, Wand'ring Minstrels, etc. We have been expanding our programs, especially programs in schools, retirement homes and senior centers. Since we want to make our programs available as broadly as possible, we try to keep our ticket prices reasonable, with specially-priced tickets for children and group rates. Our musicales are all free and open to the public. our winter operas are by donation. Our society is run by an all-volunteer board, with no paid administrative personnel. In order to maintain this level of activity and growth, WE NEED YOUR SUPPORT.
From JEFFREY JONES-RAGONA : The productions of GSSA provide "G-rated" entertainment at a time when finding "family fare" that is not condescending, cynical, or maudlin has become increasingly difficult. The dances, costumes, spectacles and visual humor capture the imagination of younger viewers while the word-play and interweaving plot lines keep the attention of the mature spectator. The music is something that all can enjoy-- melodies that one hums on leaving the theatre but at the same time are never simplistic or hackneyed. The Gilbert and Sullivan Society of Austin provides first-rate entertainment, and culture, and is an indispensable thread in Austin's cultural tapestry.

From DIANNE DONOVAN (KMFA): The President of the Board, Libby Weed, the board members and the many volunteers of the GSSA are committed to making the performances accessible and enjoyable to people of all ages. At the performances, it is not uncommon to see busloads of folks from local retirement homes and every "Grand Production" has a Children's Day, which includes special activities, including opportunities to meet the musicians and the instruments.

From MICHELLE HACHE : I have been lucky enough to have been involved with GSSA for a few years now, and it is certainly one of the most organized, diligent and tightly-knit local organizations that I have ever had the pleasure of working with. Their productions serve our city in so many ways, enriching the fabric of our local performing arts community. Firstly, all operettas are perfectly suited for all ages, and the organization even hosts a specific day just for children, which keeps the love of our art form alive and well within the hearts of the generations to come. Secondly, GSSA is run by true historians and enthusiasts, so the audience can be assured that they will be treated to the highest caliber of performance. And most importantly, this organization uses the hottest up-and-coming LOCAL talent, assuring that we keep Austin's very own talent pool thriving. This is becoming increasingly rare within our city, which is why it is so very important to support the organizations that use its ever-growing, incredibly strong community of talented artists."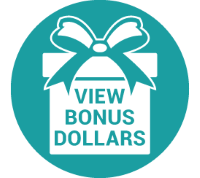 Fundraiser Pages