Friends of Blue Hole
Friends of Blue Hole is a non-profit organization created to develop, promote, protect and preserve Blue Hole Regional Park.

Friends of Blue Hole has been the driving force for the acquisition, development and construction of the national award-winning, sustainable Blue Hole Regional Park that serves 100,000 visitors annually. The park has been nationally recognized for its environmentally sustainable design.
Show All
Upland restoration! Park staff and volunteers have begun the long term active restoration of the 120 acres above the swimming hole. Selective cedar clearing, storm water management, and reseeding of native species directed by the LBJ Wildflower Center will bring the park to an ever more natural state for visitors and wildlife to enjoy..

A new swimming reservation system going live April 1 will make it easy for visitors to plan to swim. Make a date online with the swimming hole! Summer 2017 drew about 44,000 visitors --- up over 6,000 from 2016.

Friends of Blue Hole is the new sponsor of the park's popular April Concert Series when the park hosts free Friday night concerts.

Friends will soon launch a campaign to implement improvements to the popular play scape including shade canopies.

The park is a model of how Hill Country communities can collaborate in public/private partnerships to protect natural open spaces for public use in a region facing intense development pressure.
Impact Statement
Time in the outdoors is essential for appreciation of the natural world. And appreciation of the natural world is the path to the next generations of dedicated land stewards

Additionally, play in nature makes kids healthier, smarter and happier, research has shown.

Almost 10 years ago, 126 acres in the rapidly developing Hill Country was rescued by City of Wimberley and a small group of local citizens. Their public private partnership - a model for other communities - raised raised over $8 million to rescue a cherished destination for future generations of area families to experience a Hill Country natural treasure.

Friends of Blue Hole and the park are committed to committed to recreation, family outdoor learning,, water conservation and habitat restoration to benefit people, wildlife and the community.
Needs Statement
Our donors are the engine that drives Friends' ability to support and preserve our community's incredible park. The park needs Friends of Blue Hole and we need you to help us support park programs, environmental restoration and outdoor learning.

Blue Hole Regional Park is a spectacular example of environmentally-sensitive parkland development and community engagement. Protection of the swimming hole, restoration of a variety of habitat areas, education about the natural world and the inspiration of young conservationists are on our "forever" goal list.
"Blue Hole is one of those rare places that is both tranquil and full of life. I loved spending the afternoon, sitting by the water and relaxing in the sun. But if I stopped and stared at one spot, I saw a wealth of nature - minnows scurrying back and forth, a big catfish resting in the mud, and plants swaying in the water. It was a true treasure that I can't wait to visit again."

"The summer outdoor camp has been engaging - educational in a fun environment - physically active, empowering, etc. She has learned a lot about the environment and outdoor adventure while growing herself and her character." - Parent Testimonial

"My dogs and I love the Hike and Bike Trail at Blue Hole. We walk about 2 1/2 miles at least three times a week."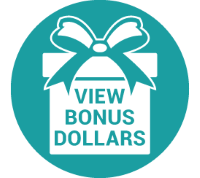 Fundraiser Pages