Coalition of Texans with Disabilities
CTD envisions a future where all Texans with disabilities can work, live, learn, play, and participate fully in the community of their choice. Founded in 1978, the Coalition of Texans with Disabilities is the oldest and largest member-driven disability advocacy organization in the state. We take a multi-front approach to making Texas a leader in disability-related public policy and culture. Our work revolves around legislative advocacy, public awareness events and activities, and professional services.
Show All
2018 is an interim year (in which the legislature does not meet), which means we'll spend less time at the Capitol. But we are still working hard to advocate for Texans with disabilities! We're amping up our voter registration efforts and co-organizing the Texas Disability Issues Forum for the fall, which will bring candidates for statewide office together to answer your questions about their plans for (and records on) disability issues. Looking further ahead, we are laying groundwork for the 2019 Legislature. Priority areas include dental services for adults with disabilities on Medicaid, accessibility in new public transit systems, reforming special education, and a lot more.

Plus, we're gearing up for another big year of our Cinema Touching Disability Film Festival, Pen 2 Paper creative writing contest, and Lion & Pirate open mic series.

Your financial support allows us to focus on what we do best as we prepare for the coming months-and next year: fighting for policies that benefit and protect Texans with disabilities and creating space at the table for our voices to be heard!
Impact Statement
CTD seeks funding to support our work both at the Capitol and in the wider community.

At the Capitol, CTD is a recognized leader on a number of policy areas, among them, attendant services, civil rights, and access to health care. Our staff and members work with legislators, state agencies, and partner organizations to create public policy that protects or empowers Texans with disabilities. Our legislative priorities are directed by our members, and we call upon them throughout the year to advocate at the local, state, and federal level. Major successes of the 2015 session include helping to enable the Texas ABLE Act, pass Guardianship Reform and the establishment of alternatives, organize Independent Living advocates, and improve consumer protections in managed care.

Engaging the general public contributes to positive cultural shifts, and for this reason, CTD is committed to holding outstanding public awareness initiatives. Each year, we produce events and presentations that focus on disability in the arts, sports & recreation, and consumer education, most notably, our award winning Cinema Touching Disability Film Festival & Short Film Competition.
Needs Statement
General Funds- it's not catchy or heart-warming, but General Funding keeps our lights (and maybe more importantly, our coffee pot) on! Every dollar contributed to CTD supports our work of ensuring that public policy in Texas benefits and protects people with disabilities and of expanding public awareness of disability issues and programs.
"Thanks again for your partnership over the years. We look forward to more good work from each of you as you continue your mission of support to Austin citizens with disabilities." Dolores Gonzalez, Treasurer, Austin Mayor's Committee for Disabled Persons Inc.

"Great festival, with wonderful selection of interesting films, looking at a really important area, in clever, different and unusual ways. Cinema to make you think." director Simon Mckeown on our Cinema Touching Disability Film Festival.

"Thank you for your service to our youngest Texas citizens. Please continue to keep all of us informed." member Deborah S., regarding 2017 Legislature's cuts to Children's Medicaid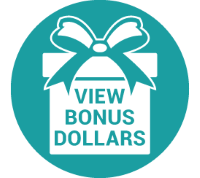 Fundraiser Pages