Armstrong Community Music School
The Armstrong Community Music School provides lifelong access to the musical arts through instruction and performances for all regardless of age, skill, ethnicity, or income. Its core mission is to provide excellence in music instruction with a commitment to providing extensive community service.
Show All
Armstrong Community Music School is excited to announce the coalescence of our long standing Community Partnership Programs under The Harmony Initiative umbrella. This initiative offers a series of free programs administered by ACMS for a wide range of ages and developmental needs. Each is designed by faculty and staff to meet the intellectual and situational needs of the communities they serve, positively impacting the lives of underserved populations with the power of music.
These programs include:
• Early Childhood Music programs at SAFE
• Music classes at the University of Texas Charter School at George M. Kozmetsky for kindergarten through 6th grade
• Musical sing-alongs for the families of Todos Juntos Learning Center
• We Are the Chorus, a chorus for adults with developmental disabilities and their singing buddies
• The Veterans Guitar Project, weekly guitar classes and performance opportunities for all Veterans
• Early Childhood Music classes at Travis High School Child Development Center for the children of teenage mothers
• Music for All: Creating Yes for Every Family, a collaboration with Education Service Center Region 13 providing monthly Early Childhood Music classes to visually impaired children and their families

Impact Statement
The Harmony Initiative will serve 400 individuals of all ages in the coming year through a variety of well established programs individually designed to meet the needs of the vulnerable populations they serve. While each program has a unique approach, their unifying aim is the use of music to transform, connect, and empower the most vulnerable of us through community music-making, performances, and self-expression. Excepting a partial contribution by ESC Region 13 for Music for All, every arm of the Harmony Initiative will continue to be offered at no cost to partner organizations. Most importantly, each program is free to 100% of its participants.
Needs Statement
For 17 years, ACMS has served as an artistic bridge in the community, bringing music to the underserved at multiple locations in the Austin area. Our reputation as a mission-driven music education organization has led to regular requests from established and potential partners to expand the Harmony Initiative.
Mission-driven, revenue-earning programming helps us meet our mission by providing a revenue stream to fund the Harmony Initiative. However, as we continue to invest our income back into our community, it has become clear that outside funding is necessary to grow and deepen our services to the vulnerable souls most in need of the transformational power of music.

"This instrument has done more for me than any therapy or medication. When I experience nights like the one when I tried to kill myself, I know to pick up my guitar and start strumming. It has brought me back from the edge of the abyss more times than I can count." - Veterans Guitar Project Member

"ACMS is truly a community built on a foundation of love and compassion. We are so happy to have found you." - Parents of a special needs piano and voice student at ACMS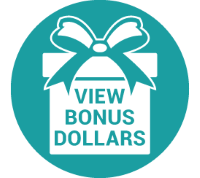 Fundraiser Pages