Amala Foundation
The Amala Foundation unites youth from all walks of life and inspires them to grow as individuals and leaders in service to humanity.

Through summer camps, in-school and evening programs, the Amala Foundation brings together youth representing many ethnicities, religions and socioeconomic backgrounds, including youth who have resettled in Austin from other countries. We offer a unique blend of leadership development, social emotional learning (SEL), and cultural exchange to inspire youth to celebrate diversity and recognize their common humanity.
Show All
2017 was a big year for Amala, and 2018 may be our most transformative yet! We are taking steps to become a more youth-led organization. We have a thriving Youth Advisory Council and a group of young facilitators are being trained to take lead circles in their communities. It's time to let our incredible young leaders, who represent Austin's beautiful diverse community, LEAD!
Impact Statement
Founded in 2001, the Amala Foundation has served over 5,000 youth with programs in 5 countries and 4 states. Over the last 17 years, the Amala Foundation has created volunteer opportunities for 3,500+ volunteers.
Needs Statement
At a time when the world is experiencing an alarming increase in violence, fear and division among countries, religions, races and political beliefs, it is imperative that all people, including youth, are provided opportunities to engage and interact with people from different cultural and socio-economic backgrounds. This is true in all communities, including Austin.

As Austin continues to grow in size and popularity, it is easy to focus on the positive changes occurring in our community and ignore the dark side of our city's past and the negative aspects of growth. However, consider these facts:

"Even though the name of the Summit is "Global Youth Peace Summit," don't expect to sit all day and talk about peace in the world. This Summit is about much more. It's about finding peace within yourself so that you can teach others what peace is. I learned that:
~I'm not alone in this world.
~Honesty is what you need to build true friendships and relationships.
~We shouldn't judge a book from its cover.
~We should never waste our PRECIOUS HUMAN LIFE."
-Meron, Ethiopia, 17

"It has shown me everyone is different in physical features, backgrounds, and experiences but regardless we are all One Village. It has shown me who I am without any masks, that change is okay, and that everything that's ever happened, happened to get you where you are now."
-Elijah, USA, 15

"If I could describe Amala in one word, it would be discovery. Amala helped me find things about myself that were forgotten or never found. Since the first day I came to Amala, it made me see the importance of connecting with my inner-self. Amala has taught me to accept myself and to not let fears control my path. No matter how big or small the struggle was, it was accepted. I think that was the beauty of the Summit. I saw their struggle and they saw mine and together we had the power to overcome any fear of doubt."
-Nancy, 18, Guatemala

"People at Amala always say that, "Everything happens for you, not to you. This sentence has helped me a lot to get through the tough times, and I use it with my friends as a positive thing to say for support."
-Rafal, 18, Iraq

"I didn't have an epiphany at the Summit, and I didn't leave a new person. It was in the subtle, rather than the obvious, that my life has been impacted by this community. This year, I left with the empowered ability to stand in my truth, to listen to my intuition, and perhaps most significantly in my own journey, to be a friend to myself."
-Alyza, 18, USA

"I grew up in a world of bloodshed, fear and tears. The Summit was a place where I was honored for being a whole human being. I was embraced with a deep love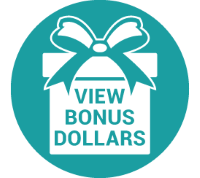 Fundraiser Pages