A World For Children
A World For Children is a Christian, non-profit child placing agency, offering an array of services to children in substitute care. We believe that all children deserve to live in a safe and caring environment. The mission of A World For Children is to serve at risk children and families by providing quality services focusing on prevention, support, assessment, therapeutic intervention and permanency.
Show All
Every minute of every day, Texas children fall victim at the hands of their parents. They are abused, neglected, and mistreated in ways that the general public cannot begin to imagine. The children enter the doors of A World For Children foster homes with terror, uncertainty, physical scars, and emotional trauma. A World For Children's foster parents, along with the 24-hour support of A World For Children's staff, spend every day changing uncertainty into undying stability, mending physical injuries, and providing in-depth treatment for emotional trauma.
As a 501(c)(3) non-profit agency, A World For Children contracts with and is licensed by the State of Texas to provide foster and foster-to-adopt services for abused and neglected children across the State.

At A World For Children, we pride ourselves on being more than simply a corporation-we're one big extended family.
Impact Statement
A World For Children currently serves over 700 children throughout the state of Texas. We provide not only loving, stable homes for abused and neglected children, but we, as an agency, provide so much more. We provide new clothing for children first coming in to care, new back to school clothing and new school supplies to start each school year, Christmas gifts, along with other activities and events throughout the year. We even send our teens to Launch Camp - our summer camp program focused on preparing teens to age out of the foster care system.
Needs Statement
Donations to A World For Children will help "bridge the gap" in services for foster children in your community. AWFC spends approximately $500 per child on extras each year. These "extras" are not actually extras at all, but are things like new clothing, new school supplies, Christmas gifts...things normally considered a necessity, but unfortunately to a foster child, these items are a luxury. We are hoping to raise $40,000 which would allow us the opportunity to provide these things to 80 foster children in 2016.
"Amazing agency to work with...they are always giving back to their families." - B. Hawkins (foster parent)

"AWFC did a tremendous job supporting our family during our foster to adopt journey! As an agency you could tell their focus was where it should be, on kids and families first." - K. Howard (foster parent)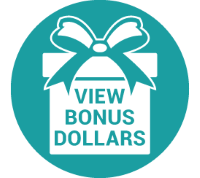 Fundraiser Pages