Austin Film Society
The Austin Film Society empowers our community to make, watch and love film and creative media.
Show All
AFS empowers our community to make, watch, and love film and creative media.

A gift to AFS supports:

MEDIA LITERACY IN OUR CITY

AFS provides a place for youth of all backgrounds to learn the craft of filmmaking and to gain access to tools for media production. We serve 400 students annually through summer film camps (Summer @ Austin Public) and through AFS Film Club, our after-school program serving 13 under-resourced local Austin schools.

INTERNATIONAL FILM CULTURE FOR AUSTINITES

AFS enriches lives by educating adults and students about the art of film through a curated program of global and local cinema and insightful dialogues with filmmakers, who are often invited to host Q&A sessions. Through our LEARN program, college students experience our museum-quality programming at no cost.

A COMMUNITY THAT SUPPORTS WORLD-CLASS ARTISTS

AFS develops Texas' most promising filmmakers and elevates Austin's profile internationally as an epicenter for creative media. Since 1996, AFS has awarded $1.6 million in cash, goods, and services to emerging filmmakers in the state of Texas through our AFS Grant and our AFS Travel Grant.

At Austin Public, AFS provides low- and no-cost training, equipment, space, and resources that make film and media culture increasingly accessible to all Austinites. Austin Public brings new voices and perspectives, thereby diversifying the media landscape.

GREAT JOBS AND HOMEGROWN DOLLARS

AFS established Austin Studios in 2000, igniting the creation of thousands of crew jobs and helping generate more than $1.4 billion for Austin businesses.

In addition, AFS trains 45 interns each year, who, upon completion of their internship, enter our unique Film Referral Program. This program has facilitated 652 job placements on feature films, commercials, television series and other media-arts projects.
Impact Statement
AFS achieves its mission annually by: awarding $100,000 in cash to regional filmmakers through the AFS Grant and $15,000 through the AFS Travel Grant; providing outreach and education programs for youth through the AFS Film Club after-school program and Summer @ Austin Studios week-long summer camps; programming over 250 diverse rarely-seen films; operating a studio facility for productions at a wide range of budget levels; managing Austin Public Access in support of local media projects; and providing leadership in promoting and attracting film in Austin and Texas.
Needs Statement
The Austin Film Society relies on support to continue its ongoing programs. There are many ways to help the Austin Film Society make a difference in our community: make a donation, purchase a ticket to a film, become an AFS member, or attend the Texas Film Awards, our annual fundraising gala, where legends of television and cinema are inducted into the Texas Film Hall of Fame.
"At every pivotal junction in this journey, AFS has been there with critical resources that kept my momentum going."
-Jeff Nichols, filmmaker
(Cannes and Independent Spirit Award winning director of TAKE SHELTER and MUD)

"AFS is an amazing resource for me and my students. My film history class on global cinema depends on Essential Cinema. It would be very hard, if not impossible, to see these films otherwise."
-Mocha Jean Herrup, Austin Community College

"Because of the travel grant, I was able to make it to the Park City to promote my film and attend my first festival as a filmmaker. I am eternally grateful for your support."
-Bri Barsalou, filmmaker
(Participant in Slamdance Film Festival in Park City, UT for her film BECOMING BLAIR)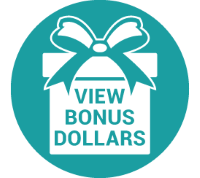 Fundraiser Pages